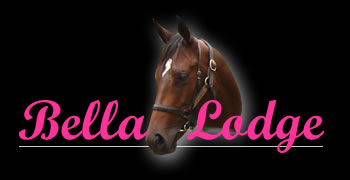 About Us
In the highly competitive market of spelling, breaking and pre-training thoroughbreds, Bella Lodge has established an enviable reputation for providing first class care of horses and service to its clients.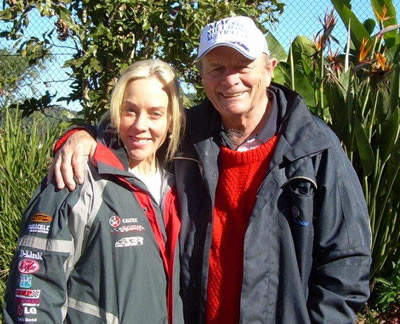 The picturesque property at Wyong Creek, just 40 minutes drive north of Sydney, was purchased by experienced horse woman Charlotte Manuel.
Developed as a safe and practical horse property, Bella Lodge features quality post and rail yards for spellers, plus stabling for pre-trainers, a training track and swimming pool.
Other features include: a new walking machine, starting barriers and access to the bush trails located within the nearby Watagan State Forest.
Charlotte Manuel has a strong background in racing, having completed a BA in Media Studies from Southern Cross University. She has worked for 2KY racing Radio presenting Mounting Yard Mail and producing The Big Sports Overnight. She has also worked for SKY Racing as an Associate Producer as well as writing for The Sportsman and Daily Telegraph. During this time she also spent ten years with Gai Watehouse as a leading Track work Rider, travelling and race day foreman.
"Gai has been a fabulous role model for me, both as a horse-trainer and business-woman. Her attention to detail is just one of the many things I have applied in establishing my own business," Manuel said.
Charlotte is very much a hands-on manager and the horses in her care receive the very best of everything and a good dose of personal attention from the owner/manager herself.
Every horse that comes through the gates at Bella Lodge is regarded as special and we aim to ensure that when these horses return to the racetrack, they are happy and in A1 condition," she added.
One of the biggest clients of Bella Lodge is prolific owner/breeder Gerry Harvey, who spells and pre-trains many of his horses at the farm.